Our vodka is made from a blend of premium grains and pure, crystal clear water, carefully selected to create the perfect balance of flavor & smoothness.

Our activated charcoal filters are made from coconut husks, which are naturally porous and absorbent.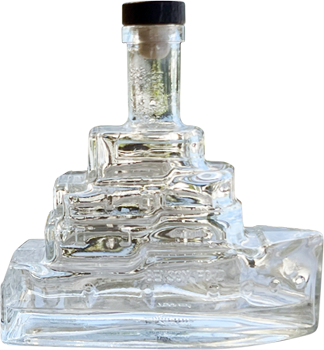 Our vodka is made from 100% American-grown wheat and corn, giving it a smooth, clean taste that is perfect for mixing in cocktails or sipping neat.

Our vodka is carefully crafted using only the finest, gluten-free ingredients to ensure that you can enjoy a tasty and refreshing drink without any guilt or discomfort.
Welcome to Shiphouse Vodka, the finest craft vodka created by Bryan Kasper and Noble Cut Distillery.
Bryan is a passionate entrepreneur with a love for experimenting with flavors and ingredients. After years of perfecting his craft, he finally developed the perfect vodka recipe that combines the finest ingredients with a smooth and clean finish. He toiled over the recipe for years.Shiphouse Vodka is made from Wheat and Corn, which are distilled multiple times to create a smooth and crisp taste. We then add a touch of natural flavors to give our vodka a unique and enjoyable flavor profile.
Our vodka is handcrafted in small batches to ensure the highest quality and consistency. We are dedicated to using sustainable and eco-friendly practices in the production of our vodka. At Shiphouse Vodka, we pride ourselves on creating a product that not only tastes great, but is also made with integrity and care. We hope you enjoy sipping on our vodka as much as we enjoyed creating it. Cheers! Don't give up the ship.
Sign up for the SHIP HOUSE SPIRITS Newsletter!
Sign up below to stay up-to-date on all things